Keep mosquitoes away (and the pathogens they carry!) with a truly natural repellent spray
The Health Ranger Bugs Away Spray is a chemical-free insect repellent that's gentle with your skin and extremely effective at warding off mosquitoes. With so many mysterious viruses and pathogens being carried by mosquitoes, don't leave yourself defenseless!
Why should you protect your skin against bug and mosquito bites?
Aside from being painful and itchy, bug and mosquito bites can have more serious consequences:
Swelling and redness is commonly associated with such bites and can take days to subside
Numerous pathogens (including the Zika virus) are carried by mosquitoes
Bug and mosquito bites can be fatal for people who are allergic to them
It has caused mass panic in Latin America and has now spread all over the world, including in the US.
Zika virus originates in Uganda and it is linked to dengue fever, Japanese encephalitis and West Nile viruses.
Even though its symptoms are mild (fever, rashes, pink eye) and the virus is rarely deadly, the CDC has linked Zika to microcephaly (shrunken heads in newborns).
Most people who catch the virus don't even know they have it. Zika can be symptomless.
Why Choose Health Ranger Select Bugs Away Spray?

*
It is 100% natural, with no synthetic chemicals (all active ingredients are plant-based).
Made of certified organic witch hazel, citronella, eucalyptus, cedarwood, catnip, lemongrass, lavender, tea tree, litsea and patchouli.

Bugs Away Spray is based on essential oils that are natural insect repellents.

Nourishes and hydrates the skin.*
Can be applied as many times as you need. (Obviously, do not get it in your eyes or other sensitive tissues.)

Avoids slathering your skin with DEET and other harmful chemicals usually found in a typical insect repellent.*
The Health Ranger's Experience:
I completely avoid DEET and other toxic chemicals on my skin and in my body. But when mosquitoes and other bugs get crazy, I need some commonsense protection from them just like you do. I got tired of all the dishonest products claiming to be "all natural" when they were really filled with synthetic chemicals, so I created my own formula based on essential oils and honest, clean ingredients (with no synthetic chemicals used, ever!).
For all those who want to be protected from mosquitoes and bugs while also avoiding being poisoned by DEET, this is your solution. You won't find a more clean, honest and effective insect repellent.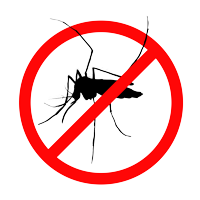 What do people who tried Bugs Away Spray have to say?
"This is a wonderful, easy to use product. It is not greasy or oily! I have sprayed it on and gone outside to do work and have had no problems with insects. It does not smell and you forget you have it on your skin!! I have tried other bug repellents and they did work, but this product makes your skin feel good as well. I certainly would recommend it to others. Thanks for such a good and effective spray to keep the insects away."
– Bonnie from Long Island, New York
"Great stuff! I used this spray when we went up to the Smokey Mountains in September. Although I'm usually the one the mosquitoes flock to, I didn't get a single bite. And I felt good knowing I wasn't putting DEET all over myself. Thanks for a great product!"
– Shelley from Baton Rouge, Los Angeles
"I live in Georgia and we do have biting insects - lots of them. We have mosquitos, ticks - you name it. We mow my mother's 8 acre yard which has fire ants that dare you to step on the ground. This is one of the items in my arsenal to fight them. I do try to stay as organic as possible. I love to sit outside and you need something that mosquitos do NOT like. It really reduces the number of bites. I also spray at the door when I come in to keep them from coming in with me."
– Virginia from Georgia
Stock up on The Health Ranger Select Bugs Away Spray:
you can get a single bottle or a 3-pack that has an excellent value for money. Your entire family will need it, so make sure you have enough of it handy. Choose the all-natural way to protect yourself from mosquito bites.
Your price: $42.61
(25% savings)
*These statements have not been evaluated by the FDA. This product is not intended to treat, cure or diagnose any diseases